Medusa – Run to Waste – Fastline Brain
Fastline Brain – 3000 Litres per Hour 

Small Tray – recommended up to 16L Fabric Pot (Not Included)

Medium Tray – recommended up to 25L Fabric Pot (Not Included)

Large Tray – recommended up to 78L Fabric Pot (Not Included)

Call  0113 256 7916 for quotes on larger systems
The Baseline trays are connected together using flexible pipe and popular hydro fittings and the plants are placed on top of the tray in the container that they will be kept in for the remainder of the growth cycle. The run off can either be directed to waste by gravity or one of our Run Off Removal Brains can be used to pump the excess away, either to waste or to a catchment tank to be re-used.
The Trays
The Baseline trays and systems have been designed for strength, durability and flexibility to suit as many growing styles as possible.
We have three sizes of tray with each size having a booster option which helps compensate for uneven floors and can increase the flow rate of the run off where needed.
The trays have a 25mm hole for connecting the fittings and 3x 75mm holes for running the pipe away, the three holes allow for various configurations with the option of running the pipe underneath the trays.
All trays are 30mm deep which helps prevent overflowing, even during heavy flushing!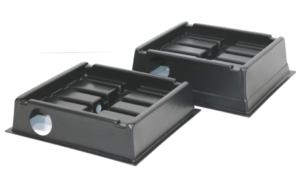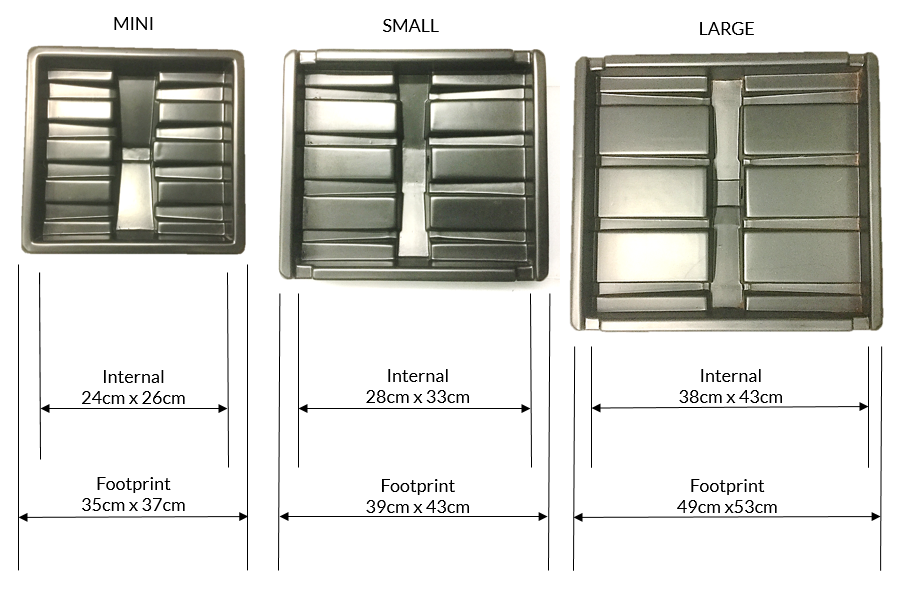 The Brains
The 'Brain' is the component that removes the run off using a pump that is activated when the water level reaches a set point.
We have two version of the run off removal brain, the Standard uses a 1200lph pump and the Fastline uses a 3000lph pump
Both version of the brain are made from high impact material with all connection points being on flat surfaces for a solid, leak free fit!
Standard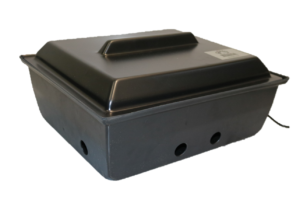 Fastline